Service Area
Our remote service is available around the world, you must have permanent Internet Connection(CABLE, ISDN, DSL or better).
On-Site service to New York area, contact us for service availability in your area.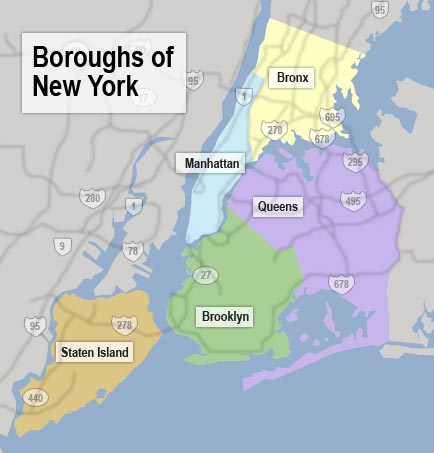 Our service Areas:
New York City :
NYC, Manhattan, Upper East Side, Upper West Side, Midtown West, Midtown East, Times Square, Garment District, Murray Hill, Chelsea, Greenwich Village, East Village, Soho, Little Italy, Lower East Side, Tribeca, Financial District, YorkVille
Queens and Queens County:
Long Island City, College Point, Flushing, Jackson Heighs Roosevelt, Addisleigh, Arverne, Astoria Heights, Astoria, Auburndale, Baisley, Bay Terrace, Bayside, Bayswater, Beechhurst, Bellaire, Belle Harbor, Bellerose, Blissville, Bowery Bay, Breezy Point, Briarwood, Broad Channel, Brookville, Cambria Heights, Cedar, Clearview, Corona, Cunningham Heights, Ditmars, Steinway, Douglas, Douglaston, Dutch Kills, Edgemere, Elmhurst, Far Rockaway, Floral, Forest Hills, Fresh Meadows, Garden Bay, Glen Oaks, Glendale, Hamilton, Hillcrest, Hilltop, Hollis, Howard, Hunters Point, Jamaica, Kew Gardens, Laurelton, Linden, Lindenwood, Little Neck, MalBay, Maspeth, Meadowmere, Middle Village, Morris, Murray, Neponsit, Ozone , Pomonok, Queensboro , Ramblersville, Ravenswood, Rego Park, Richmond Hill, Ridgewood, Robinwood, Rochdale, Rockaway, Rockwood , Roosevelt Island, Rosedale, Roxbury, Saint Albans, Seaside, Sommerville, Springfield Gardens, Sunnyside, Terrace Heights, Trainsmeadow, Tudor, Utopia, Westmoreland, Whitepot, Whitestone, Willets Point, Winfield, Woodhaven and Woodside
Brooklyn :
Northwestern Brooklyn, Brooklyn Heights, Brooklyn Navy Yard, Admiral's Row, Cadman Plaza,Clinton Hill, Downtown Brooklyn, ATURA, DUMBO, Fort Greene, Fulton Ferry, Prospect Heights, RAMBO, Vinegar Hill, South Brooklyn, Boerum Hill, Carroll Gardens, Cobble Hill, Columbia Street Waterfront District, Gowanus, Greenwood Heights, Park Slope, Red Hook, South Park Slope, Sunset Park, Windsor Terrace, Northern Brooklyn, Bushwick, Wyckoff Heights, Greenpoint, Little Poland, Williamsburg, East Williamsburg, Bedford, Bedford-Stuyvesant, Central Brooklyn, Beverly Square East, Beverly Square West, Crown Heights, Ditmas Park, East Flatbush, Farragut, Fiske Terrace, Flatbush, Kensington, Ocean Hill, Ocean Parkway, Pigtown, Prospect Lefferts Gardens, Prospect Park South, Stuyvesant Heights, Weeksville, Wingate, Southwestern Brooklyn, Bath Beach, Bay Ridge, Bensonhurst, Borough Park, Dyker Heights, Fort Hamilton, New Utrecht, Southern Brooklyn, Brighton Beach, Little Odessa, Chinatown, Coney Island, Gerritsen Beach, Gravesend, Homecrest, Madison, Manhattan Beach, Mapleton, Grays Farm, Midwood, Plum Beach, Sea Gate, Sheepshead Bay, White Sands, Eastern Brooklyn, Brownsville, Canarsie, City Line, Cypress Hills, East New York, Highland Park, New Lots, Starrett City, Southeastern Brooklyn, Barren Island, Bergen Beach, Flatlands, Georgetown, Marine Park, Mill Basin
*Please Note: We service all towns listed above, but customers in our local service area (within 10 miles or less of our location) will not be charged a travel fee. Customers in our service area that are 10 miles or more from our location will still be serviceable, but will be charged the Extended Service Area Fee.
Are you located outside of our extended NY service area? Don't worry, we can still help! We provide specific computer services remotely through mail order, phone, or email. Contact us for more information.